08/30/2019
I presented my works on the use of icons for browsing medical terminologies, in particular in pharmacovigilance, at MEDINFO 2019.
My paper was entitled "An iconic approach to the browsing of medical terminologies". It is available here and the presentation there.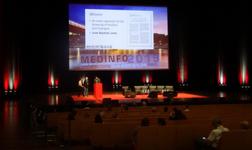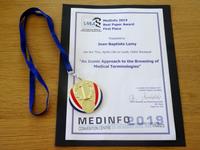 And I obtained the Best paper award (first place)!